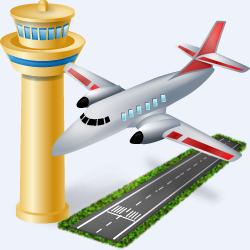 Airport Belgrade
Address: Vojvodjanska street, Surčin, Belgrade
web:
Airport Nikola Tesla
Phone:+381 11 20 94 444
How to get to city from airport?
Transportation from the airport to the city centre:
Public transportation (GSP) – nr. 72 bus line Ticket price: 120 rsd. Trip duration: 40 min.Route: Vojvođanska Street – Students' City – New Belgrade municipality - Zeleni venac (center)
Exchange rate

Weather Forecast Belgrade

Central Bus Station

web site
In addition to all major towns in Serbia, Belgrade's bus station BAS its bus network covers Montenegro, Croatia, Bosnia and Herzegovina, Macedonia, Slovenia, and keeps regular bus connection to the 17 countries of Europe. With 40 platforms BAS in one day go more than
800 buses that carry between 10 and 15 thousand passengers.
Police station - Foreigners Administration

Telephone: 3618-956
Address: Savska street 35
Ambulance service - Main Hospital and emergency room

Address: Pasterova street 2
Phone number: 194
Belgrade is the capital of Serbia and has many attractions. Located between two rivers, always being the bridge connecting East and West. Belgrade was once a town on the border of the Roman Empire and the rest of Europe, then on the border of the Byzantine Empire and Hungary, then on the border between Serbia and Hungary, then on the border of the Ottoman and Austro-Hungarian Empire. It was the capital of Yugoslavia. Many legacy of various empires are present in many cultural monuments and material remains.
Clubs
<< Press Here
Clubs are mainly located in the downtown. Many clubs are open in the summer at the rivers. These are mainly rafts with discotheques. Also in the center are two great clubbing spots, Savamala and Cetinjska. Clubs in Belgrade exists for every taste: rock, pop, hip hop, rap, punk, techno, disco, electro, folk, ....
Covid Ambulance
19 819 Information Line for all questions about COVID-19
web site:
Covid19.rs
CORONA VIRUS
Taxi
ALO TAKSI, 356-4555, 19988
BEOTAKSI 19999, 19700
PINK 19803, 065/488-99-77
BELL 19808
JOKER 397-0764
Cargo
CarGo is the coolest ride sharing app in Belgrade. With the CarGo app you can order a ride from point A to point B, with your payment being handled automatically. They currently support PayPal and major international credit cards, and you are guaranteed a safe and hassle free ride. Download their app, where you will always be able to see a fare estimate of your trip, and make your transport easier. We always use them to get to the airport, as rides out to Nikola Tesla start at only 1000din. Website appcargo.net/
Copyright © 2023 Belgrade Live